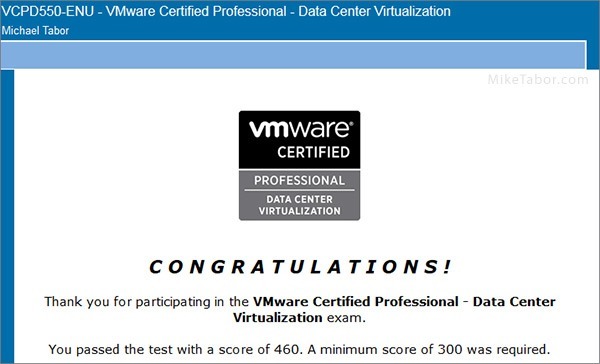 Over the weekend I decided to go ahead and take the VMware Delta VCP550D Exam since my VCP5 was set to expire in March of 2015 due to VMware's new recertification policy. Even managed to pass it with a fairly decent score of 460 (300 is the minimum to pass). Below I'll share some of my notes prior and after the exam.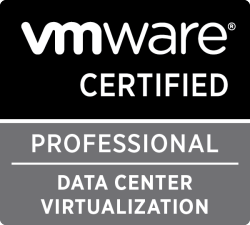 Looking to renew your VCP before the March 10th 2015 expiration date? Then the new VMware VCP5-DCV Delta (Exam Code VCP550D) is a cheaper way to renew your VCP without taking the full on exam or not just ready to tackle the VCAP. The new exam covers new material between the vSphere 5.0/5.1 and vSphere 5.5 exams – looking the the blueprints, most noticeably VSAN.
While you still have to schedule the exam through Pearson VUE, you don't have to take the course at a testing center and instead can take it online from any device!