VMware VCP5-DCV Delta Re-certification Exam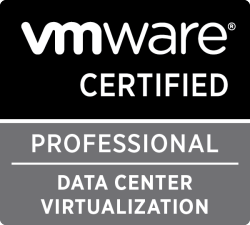 Looking to renew your VCP before the March 10th 2015 expiration date? Then the new VMware VCP5-DCV Delta (Exam Code VCP550D) is a cheaper way to renew your VCP without taking the full on exam or not just ready to tackle the VCAP. The new exam covers new material between the vSphere 5.0/5.1 and vSphere 5.5 exams – looking the the blueprints, most noticeably VSAN.
While you still have to schedule the exam through Pearson VUE, you don't have to take the course at a testing center and instead can take it online from any device!
If you're interested in taking the recertification exam you have until November 30th, 2014 March 15, 2015 to pass the exam. And in case you're wondering, the 25% VCP coupon code I posted earlier does NOT apply to this new exam. However the VMware VCP5-DCV Delta does cost less at $120.00.
To request authorization for the VMware VCP5-DCV Delta (VCP550D) exam click here.
UPDATE: The VCP550 Delta exam has been brought back and is now available to take until March 10, 2015!
UPDATE #2: The VCP550 Delta exam has again been extended, now available until May 8th, 2015!
UPDATE #3: The VCP550 Delta exam has again been extended, now available until March 31st, 2016! (link)