RIP VMware VCAP, replaced by VCIX
Yesterday VMware announced vSphere 6 and today VMware has announced the new certification roadmap and to no surprise the new VCP6 DCV exam has been announced. One certification that's missing is the VCAP (VMware Certified Advanced Professional), replacing the VCAP is the VCIX (VMware Certified Implementation Expert).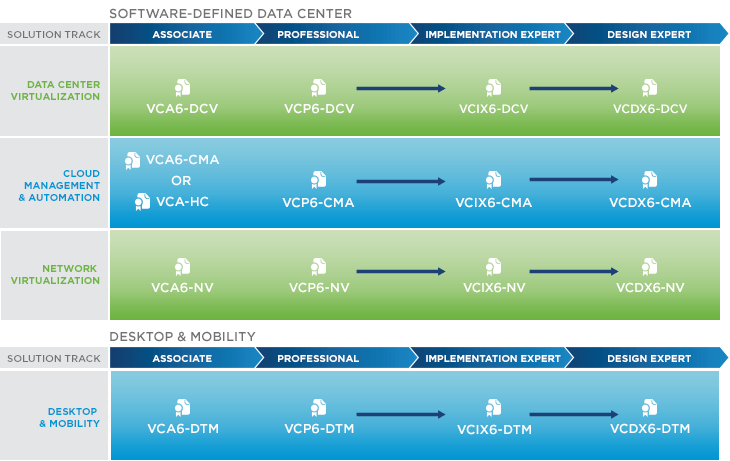 The VCIX is intended to provide a more thorough validation of candidates skills and knowledge by focusing on both implementation, advanced administration, and design skills and knowledge. The VCIX is broken down into two exam parts, one focused on administration and the other focused on design.
Check out the VMware Certification 2015 Roadmap page for more details.
R.I.P VCAP :(