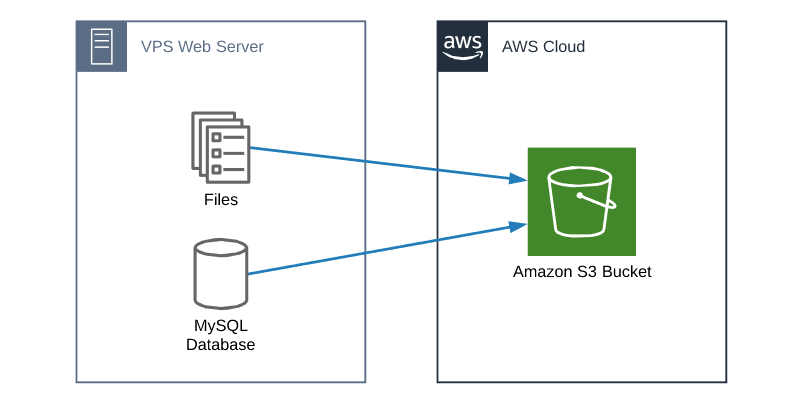 Lately I've been asked or seen questions regarding how to backup a WordPress site or VPS server. I know many use WordPress plugins, though I'm not a fan of this process.
My answer has always been that I use a script that backups up my website files and databases to an AWS S3 bucket. While I've shared the scripts with a few people that have asked, I figured I'd make a post and share the information with everyone.
In this post I'll share my setup on how I backup all the VPS servers I manage to Amazon S3 buckets.