VMware Certified Professional 6 (VCP6-DCV) now available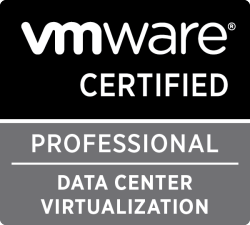 VMware has just recently announced that the VMware Certified Professional 6 (VCP6-DCV) is now available. The new VCP6 exam is similar to the others in the past whereas the VCP6 aims to validate your ability to deploy, configure, administer and scale a vSphere virtualized data center, including administering and troubleshooting virtualization technologies such as:
vSphere HA and DRS Clusters
Storage virtualization using VMFS
Storage DRS and Storage I/O Control
Network virtualization using vSphere standard and distributed switches and Network I/O Control
vSphere management using vCenter Server and vRealize Operations Manager Standard
Virtual Machines
If you haven't already started upgrading your VMware lab or production environment to vSphere 6 then I'd suggest watching the Upgrading Your vSphere Environment done by Chris Wahl (@ChrisWahl)
VMware Certified Professional 6 Requirements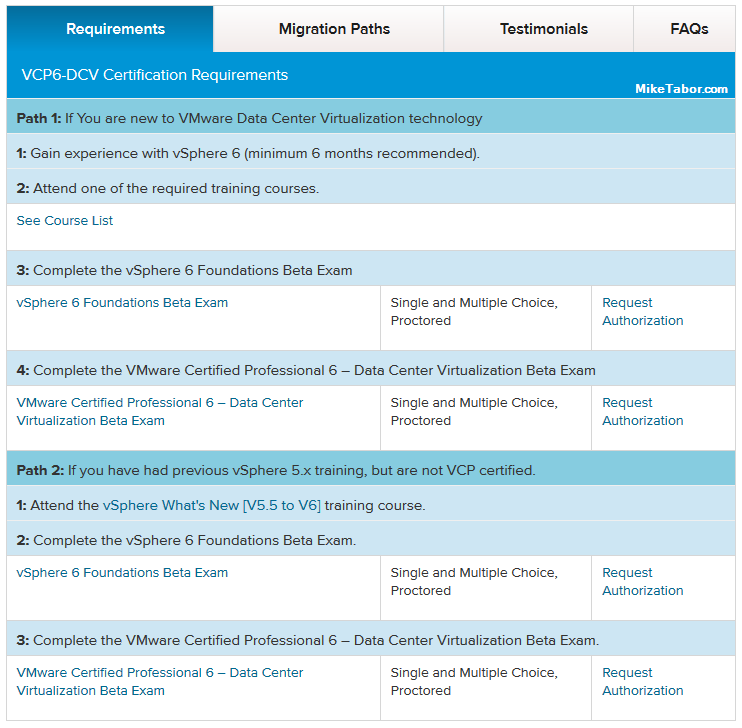 VMware VCP6-DCV Migration Paths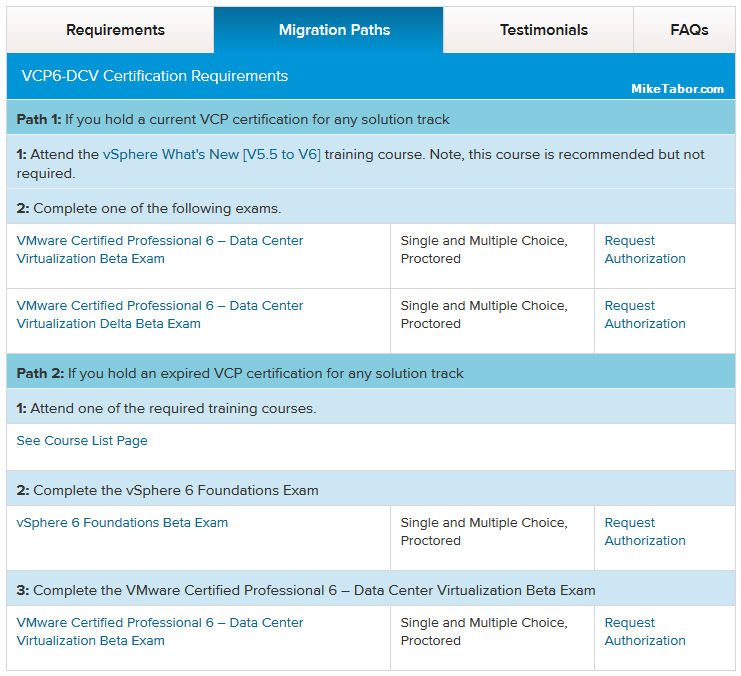 About to take the VCP exam? Get a PluralSight Free 10-day trial!