VMware vSphere 7 announced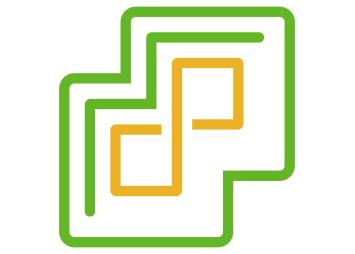 Some pretty big news coming out of VMware today. The announcement of VMware vSphere 7 to become available May 1, 2020! One of the biggest item coming out of this news so far is that vSphere 7 will come in two options.
The first being vSphere 7 as we all have known it to be for years and then the second being vSphere 7 with Kubernetes which will be available through VMware Cloud Foundation and is a new generation of vSphere for containerized applications.
Other notables is that the flash based vSphere client is FINALLY no more! From here on out, only the HTML 5 will exist. vCenter Server on Windows will also finally be put to rest and new deployments of vCenter server will be done using the tried and tested vCenter Server Appliance (VCSA) based on PhotonOS linux.
What's new in VMware vSphere 7
vSphere Lifecycle Manager
Next-Gen Infrastructure Image Management – Manage infrastructure images to patch, update or upgrade ESXi clusters using the desired state model
vCenter Server Profiles – Desired state configuration management capabilities for vCenter Server. It helps the user to define/validate/apply configuration for multiple vCenterServers
vCenter Server Update Planner – Manage the compatibility & interoperability for vCenter Server for upgrade scenarios. We will allow users to generate the interoperability & pre-checks report, which will help them plan for upgrades
Content Library – Added administrative control and versioning support. Provides simple and effective centralized management for virtual machine templates, virtual appliances, ISO images, and scripts.
Identity federation with ADFS – Secure access and account management
vSphere Trust Authority – Remote attestation for sensitive workloads
Dynamic DirectPath IO – Support for vGPU and DirectPath I/O initial VM placement
DRS – Redesigned with a more workload centric approach, DRS balances resources allocated to workloads in a vSphere cluster.
vMotion – The recent enhancements in vMotion logic provides non-disruptive operations, irrespective of the size of VMs, specifically for large and mission-critical workloads
VMware vSphere 7 with Kubernetes
VMware Cloud Foundation Services – consists of two families of services -Tanzu Runtime Services and Hybrid Infrastructure Services. Powered by innovations in vSphere 7 with Kubernetes, these services enable a self-service experience through Kubernetes APIs.
Tanzu Runtime Services – allow developers to build applications with freedom using the upstream conformant Kubernetes distributions.
Hybrid Infrastructure Services – allow developers to provision and work with infrastructure such as compute, storage, and networking.
Tanzu Kubernetes Grid Service – The Tanzu Kubernetes Grid Service allows developers to manage consistent, compliant and conformant Kubernetes clusters
vSphere Pod Service – The vSphere Pod Service allows developers to run containers directly on the hypervisor for improved security, performance, and manageability.
Storage Service – The Volume Service allows developers to manage persistent disks for use with containers, Kubernetes and virtual machines.
Network Service – The Network Service allows developers to manage Virtual Routers, Load Balancers and Firewall Rules.
Registry Service – The Registry Service allows developers to store, manage and secure Docker and OCI images.
Overview of VMware vSphere 7
What's New in vCenter Server 7?
Lots of exciting stuff coming out about the new version 7 and I'm looking forward to learning more as more information is released.