Intel NUC i5 5th Generation an ESXi lab improvement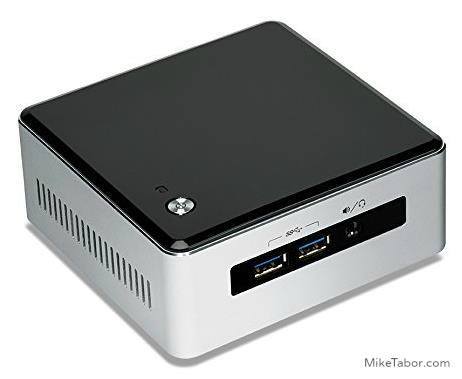 For the past year and a half I've been using the Intel i5 3rd Gen NUC's in my ESXi home lab with great success. In this time several people have asked if I recommend anything newer, and while Intel had a few 4th gen models I wasn't really sold on them as most CPU benchmarks put them the same as my 3rd gen or lower and only added support for a 2.5″ drive which at the time I didn't need but then Intel released news about several Intel NUC 5th generation models!
The model I feel is best suited for a VMware ESXi home lab is the new Intel i5 NUC NUC5i5MYHE. The i5-5300U NUC5i5MYHE first and most importantly for me comes with vPro, something none of the 4th generation models offered and the NUC5i5MYHE is the only 5th generation model currently that does offer it.
If you're not already familiar, vPro offers the ability to remote access into the machine similar to a KVM and since my NUC's are located at the top of a closest it makes managing them much easier.
In addition the i5-5300U CPU is the first CPU to offer any kind of decent benchmarking upgrade (3,900) over the i5-3427U CPU (3,500) in my 3rd generation NUC. Most other NUCs since have benchmarked considerably lower than the vPRO models like the 3rd generation i5-3427U CPU that I currently use.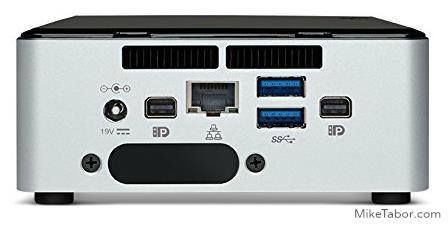 The other benefits of the Intel i5-5300U NUC NUC5i5MYHE is that Intel replaced the mSATA slot with M.2 slot which increases the bandwidth from 3Gbps to 6Gbps giving the NUC a nice IOPS increase and having the additional 2.5″ drive capability would certainly come in use now with VMware VSAN. Also all external USB ports have been replaced with 3.0 USB (4 in total) where as the 3rd gen model only had two 3.0 USB ports.
There are a couple other very minor upgrades like the improved Intel HD 5500 graphics and the replaceable lid to extend the NUC capabilities such as adding additional USB ports, TV Tuners, wireless charging station, none of which would be of any use as an ESXi server.
On the flip side, the same negatives still apply; the Intel NUC's are still limited to 16GB RAM and comes with only one network adapter. While it would be nice to have more RAM or an additional NIC, neither have been a huge problem for me in my home lab setup.
Overall this is the only model I would recommend over the 3rd generation NUC and one I'm looking forward to trying very soon. ;)